I never had the privilege of meeting Frances K. Taylor, the author of one of my favorite primary songs; probably because she died 30 years before I was born. But the sweet, simple, message she penned has been a powerful reminder in my life.
The first verse reads:
Help me, Dear Father, to freely forgive.

All who may seem, unkind to me.

Help me each day, Father, I pray;

Help me live nearer, nearer to thee.
Freely forgiving is more than a beautiful alliteration, it's an act that frees us from sin, molds us into the image of Christ, and makes the atonement come alive within our hearts.
Forgiveness and Sin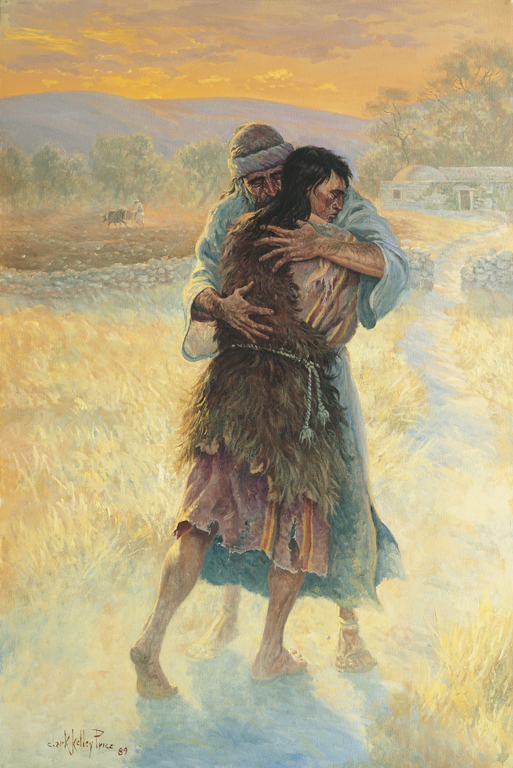 For if ye forgive men their trespasses, your heavenly Father will also forgive you:

But if ye forgive not men their trespasses, neither will your Father forgive your trespasses.
Christ was quick to teach the corollary doctrine between forgiving others and repentance. In fact he stated without equivocation that we are commanded to forgive.
Wherefore, I say unto you, that ye ought to forgive one another; for he that forgiveth not his brother his trespasses standeth condemned before the Lord; for there remaineth in him the greater sin.

I, the Lord, will forgive whom I will forgive, but of you it is required to forgive all men.

And ye ought to say in your hearts—let God judge between me and thee, and reward thee according to thy deeds.
This is a doctrine that is not for the faint of heart. It could seem unfair given the truly ghastly nature of some of the sins that can be perpetrated against us. Yet, the Lord's language is unambiguous. Our creator does not mince words; he clarifies the point with words such as "greater sin" "required" and "condemned". These are then followed by directions to refrain from judgement (also a challenging proposition). We are to allow God the sole responsibility of judgement.
OR looking at the same two quoted passages you might see the "loophole" in the gospel. God is telling us that by being generous with our forgiveness we can expect generosity when it comes to be forgiven for our own sins. This is great news! Personally, I am looking for every possible avenue that leads towards my sins being forgiven. As a human being filled with weakness, evil desires, and pride, I am desperate for God's forgiving grace.  All I have to do is see the person who has hurt me with the same perspective as God.  I have to see them not as the source of my pain, but as a flawed human being also in pain and need of help from divinity. To do this I have to let go of my hurt. I have to pray for new eyes, or in other words, to see my enemy as my Heavenly Father sees him/her. However, this is where we generally get stuck.
Sacrifice Brings Forth the Blessings of Heaven
Letting go of our pain is not something we do easily. It's part of our nature to want to hold on to our anguish.  Allowing open wounds to fester gives us something to focus on. In a perverse way, it makes us special.  We can fall into the trap of  making our pain part of our identity. I call this "The Survivor's Mentality." While our past is a part of us, it is not who we are. We can choose how we identify ourselves. Our primitive mind wants us to focus on the pain. It does this as a defense mechanism. For most lower functioning species this is a good instinct. By remembering where predators like to congregate, the gazelle avoids being devoured by the ravenous lion. But we are not gazelles, and seeing our fellow children of God as lions only hurts us farther. All too often we find offense from a careless word or action. The perpetrator moves on unknowing or without remorse to the next event of the day. On other occasions the wrongs committed against us are the very worst that humanity has to offer. I don't need to list them, you can easily list several.  Either way we are left licking our wounds and obsessing over them; often then using them to harbor anger, plot our own unkindness, and ultimately blacken our own soul with the self-administered poison of hate. The Survivor's Mentality teaches us that if we forget, if we let go, we loose a part of ourselves or it opens us up to become prey again. Both are lies. Both kill trust, the very essence of faith. Forgiveness helps us move past just surviving injustices to the place where we can learn from our experiences.
While imprisoned in Liberty Jail Joseph Smith reached out in prayer to God. He was suffering greatly and needed divine comfort. The answer he received is as poetic as it is instructive:
And if thou shouldst be cast into the pit, or into the hands of murderers, and the sentence of death passed upon thee; if thou be cast into the deep; if the billowing surge conspire against thee; if fierce winds become thine enemy; if the heavens gather blackness, and all the elements combine to hedge up the way; and above all, if the very jaws of hell shall gape open the mouth wide after thee, know thou, my son, that all these things shall give thee experience, and shall be for thy good. 
Forgiveness is required no matter the evil.  When we forgive we can find great blessings. As we seek to be healed  we become well acquainted with our Savior.  And isn't it in our moments of deepest despair that that title of Savior is most fitting for Jesus Christ? And as he said to Joseph,
The Son of Man hath descended below them all. Art thou greater than he?

Therefore, hold on thy way, and the priesthood shall remain with thee; for their bounds are set, they cannot pass. Thy days are known, and thy years shall not be numbered less; therefore, fear not what man can do, for God shall be with you forever and ever.
The author of mercy has indeed descended below all things and because of that he understands in a way no one else can.
Forgiveness is the Key to the Atonement
Earlier this year I acted like an idiot. I learned about a dispute between two people I love and I put my nose where it didn't belong. I foolishly thought, "I can fix this. I will talk sense into them and be the hero."  My self insertion into their business damaged their relationship farther. Consequently I was treated with contempt, spoken to very rudely, and deeply hurt. I felt I deserved an apology, seeings that my intent was always good. I shortly learned that the person who I was trying to help had no intention of apologizing. I considered ending our relationship. Luckily, the Holy Ghost worked on my heart and I felt inspired to ask for forgiveness for my portion of the blame, my anger, and my intrusion. It meant swallowing my pride and it wasn't easy but I could see how my sins had affected my life. I was miserable, but through inspiration I realized I didn't need to be.  At first, I attempted to move past it and forget the unkindness on my own, but I couldn't, that is, until I asked God to take away my anger. In a sublime moment of quiet after ending my prayer I felt the malice I previously felt being wiped from my heart. I remembered the scripture in Matt. 11:28-30:
Come unto me, all ye that labour and are heavy laden, and I will give you rest.

Take my yoke upon you, and learn of me; for I am meek and lowly in heart: and ye shall find rest unto your souls.

For my yoke is easy, and my burden is light.
When I decided to turn it all over to God my burden was made light. He took the pain out of my heart with such ease. And then as only a loving God can do, He filled the emptiness in my heart with love.  This experience taught me how freeing forgiveness can be. It was the unseen blessing I was searching for.
Becoming like Christ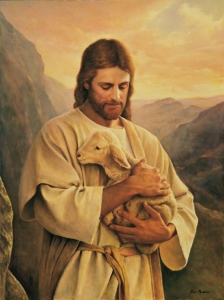 Christ offered forgiveness freely. He gave it to those that asked without reservation (Luke 5:21-25). He offered it to those that crucified him and who seemed to feel no remorse for their actions (Luke 23:34). He taught about it in his parables (Luke 7:42). And he offers us a lifetime of opportunities to be forgiven (Alma 42:4). It is through freely forgiving others that we walk the path of the Lord, Jesus Christ.
However, a warning: discipleship is not an easy road. Christ was mocked, beaten, rejected, cast out, wrongfully accused, tortured, and ultimately killed. To follow him means being prepared to be treated despicably at times and then return good for evil. By practicing forgiveness and becoming sanctified through the atonement we build up a resistance to temptation. This makes it easier for us to heed Christ's council on how to deal with those that would damage us. He taught:
But I say unto you, That ye resist not evil: but whosoever shall smite thee on thy right cheek, turn to him the other also.

And if any man will sue thee at the law, and take away thy coat, let him have thy cloak also.

And whosoever shall compel thee to go a mile, go with him twain.

Give to him that asketh thee, and from him that would borrow of thee turn not thou away.

Ye have heard that it hath been said, Thou shalt love thy neighbour, and hate thine enemy.

But I say unto you, Love your enemies, bless them that curse you, do good to them that hate you, and pray for them which despitefully use you, and persecute you;

That ye may be the children of your Father which is in heaven: for he maketh his sun to rise on the evil and on the good, and sendeth rain on the just and on the unjust.

For if ye love them which love you, what reward have ye? do not even the publicans the same?
That phrase, "that ye may be the children of your Father" is the one I find most promising. We can become far better creatures than what our base instincts would have us believe. We can be a force for good in a world that desperately needs it, but we have to identify ourselves and others as children of the most high. We have to stop identifying with our scars and instead put on a new persona, one made in the image of God. By doing this, by daily practicing the act of forgiveness (no matter if it is deserved or not) we prepare our hearts of the sublime peace that only our real and living Savior can provide.