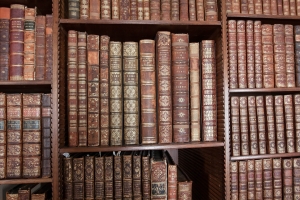 Here are some resources we've found helpful in navigating discipleship.
The LDS church has a wonderful site with tremendous amounts of information that can be searched.
A list of vignettes showcasing a variety of experiences and perspectives of practicing Mormons.
An official LDS site dedicated to discussing "our basic humanity, our relationship to family, our identity and potential as children of God, how we treat each other, and what it means to be disciples of Christ."
"Officials of the Church began in 2013 to publish straightforward, in-depth essays on a number of topics" which had often been written about by authors using "questionable and often inaccurate sources".
An index of scriptures cited by speakers in LDS General Conference, the Journal of Discourses, and more.
A nonprofit, independent, peer-reviewed educational journal focused on Mormon thought.
A bank of over 100 quotes we've collected showing numerous perspectives on how science and religion need not be antagonistic towards each other.
A bank of quotes from LDS leaders on balancing the role and function of religious authority to avoid problems of authoritarianism, dogmatism, or fundamentalism.
"a merry heart doeth good like a medicine." (
Proverbs 17:22
). A site dedicated to bringing "a comedic, fun and uplifting atmosphere both for members and individuals who are not LDS." (even if they're not believers in the superior Oxford Comma)
A picture is worth a thousand words; and a video can speak volumes. The Mormon Channel produces videos titled "Mormon Messages" to illustrate gospel principles.