Say these 3 words and many Mormons will think back on an excellent E. Oaks' 2007 October Conference talk.
As we consider various choices, we should remember that it is not enough that something is good. Other choices are better, and still others are best.
This is great wisdom. But often these words are applied in a terminus way; as if the wisdom of these words puts a cap on a current gospel discussion as we all nod in agreement in how we can all strive to be better. This kind of reductive thinking can be dangerous as it prevents us from looking inward and facing our complete self–especially the parts of us that horribly fall short of anything that might be considered "good", "better", or "best".
Don't get me wrong, the lesson and moral that comes from "good, better, best" is great. But it's specifically when we reduce our faith and the atonement to this meme (or any meme) in a terminus way that the danger comes into play (often leading to things like dogmatism and fundamentalism). This reductionistic application of "good, better, best" is a misapplication of they way it was taught by E. Oaks. I think we would do well to remember an older E. Oaks talk where he warned about trying to reduce our faith to merely one way of thinking:
"Beware of a hobby key. If you tap one key to the exclusion or serious detriment of the full harmony of the gospel keyboard, Satan can use your strength to bring you down."
We've probably all experienced "good, better, best" being used in a classroom setting. When a question of what our part is in faith and/or works is asked, "good, better, best" is invoked and the class responds with the same nods and changing of the subject. Sometimes, but not often enough, someone might bring up, "What about the times when I intentionally choose the bad?" This can visibly catch "good, better, best"-ites off-guard. How could this fit into "good, better, best"? How could someone choose the bad? Isn't that evil? Why would anyone do that? With the self-assurance that certainly they don't ever do that.
In the end, if the class fails to peel the layers underneath the question that applies to all of us ("What about when I choose the bad?") they will fail to understand why it is, exactly, that we need a Savior. "Good, better, best" in this example has been used to imply that all we struggle with are sins of omission (I just didn't do enough), ignorance (I just didn't know enough), or of time management (I just didn't make it a high enough priority). That if only we just worked hard enough, understood better, or re-prioritized our calendars that we'd find salvation. That our desires are perfectly aligned with God's, but we just aren't working hard enough. This attitude is what makes "good, better, best" reductive thinking dangerous because it demotes Christ and His Atonement to be merely a guide. The class in this example has used "good, better, best" to transform the Savior into a divine self-help coach.
While self-empowerment is something that a relationship with Christ can bring, the foundational power of the Atonement is not found in "good, better, best". A more foundational power is found is in His ability to change our very nature away from evil. To, over time, help us face the ugliest parts of our nature and change our desires completely. This is what the scriptures talk about when they mention having a new heart, our nature changed, being converted, or born again. The essence of who we are is itself changed for the better.
I need a Savior, and not just a coach, because even when I have a clear-as-day righteous choice "A", obviously wrong choice "B", I know that "A" is right and "B" is wrong, and I have the energy to choose "A" I still sometimes choose "B". My biggest frustration is that even though I know what is right, I still sometimes actively choose the opposite. This is not me merely being lazy or forgetting or not penciling in the right appointment, I actively choose what I know to be wrong. And for someone to think that they never fit this situation is for them to deny they need an actual Savior in preference of a mere coach. When we reduce all of our sins down to a matter of "good, better, best" we lull ourselves into a false sense of security and never face the parts of us that truly frighten us: the parts that actively choose to go against God's will.
Nephi, prophet in the Book of Mormon, eloquently stated how he felt troubled by his sins and temptations and how he relied on the atonement to help him make this change in his life.
17 Nevertheless, notwithstanding the great goodness of the Lord, in showing me his great and marvelous works, my heart exclaimeth: O wretched man that I am! Yea, my heart sorroweth because of my flesh; my soul grieveth because of mine iniquities.

18 I am encompassed about, because of the temptations and the sins which do so easily beset me.

19 And when I desire to rejoice, my heart groaneth because of my sins; nevertheless, I know in whom I have trusted.
Now, don't take this as me saying Nephi committed egregious sins. The truth is we don't know what these sins/temptations were that Nephi is talking about. But I don't think Nephi was merely lamenting how he didn't quite do enough; or that, in hindsight, he might have done something different. But I also don't think he is merely exaggerating tiny little imperfections here. I think Nephi was deeply troubled by his glaring sins and the temptations which got the best of him. The rest of that chapter is a beautiful example of how Nephi is able to spiritually/mentally keep pressing forward and work towards overcoming those temptations through the grace of Christ. I think everyone can relate to Nephi here as we introspect and face our sins head-on.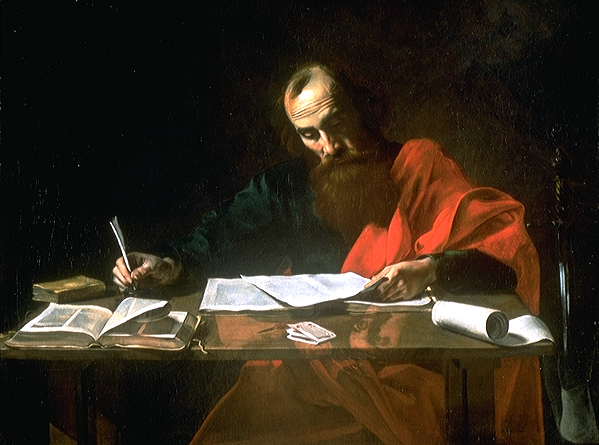 Paul didn't shy away from asking difficult questions in his Epistles
Paul expressed the same struggle in Romans 7:15-25 (I think the NIV is easier to understand here):
15 I do not understand what I do. For what I want to do I do not do, but what I hate I do.

16 And if I do what I do not want to do, I agree that the law is good.

17 As it is, it is no longer I myself who do it, but it is sin living in me.

18 For I know that good itself does not dwell in me, that is, in my sinful nature. For I have the desire to do what is good, but I cannot carry it out.

19 For I do not do the good I want to do, but the evil I do not want to do—this I keep on doing.

20 Now if I do what I do not want to do, it is no longer I who do it, but it is sin living in me that does it.

21 So I find this law at work: Although I want to do good, evil is right there with me.

22 For in my inner being I delight in God's law;

23 but I see another law at work in me, waging war against the law of my mind and making me a prisoner of the law of sin at work within me.

24 What a wretched man I am! Who will rescue me from this body that is subject to death?

25 Thanks be to God, who delivers me through Jesus Christ our Lord! So then, I myself in my mind am a slave to God's law, but in my sinful nature a slave to the law of sin.
There's an example in scripture of the more transformative effects of the atonement in the result King Benjamin's address had on his people:
2 And they all cried with one voice, saying: Yea, we believe all the words which thou hast spoken unto us; and also, we know of their surety and truth, because of the Spirit of the Lord Omnipotent, which has wrought a mighty change in us, or in our hearts, that we have no more disposition to do evil, but to do good continually.

(the whole address is Mosiah 2-4 with the result in Mosiah 5)
We need the power of the atonement which accesses the parts of the deep-down self which "good, better, best" will never be able to touch. We need the atonement to face the parts of ourselves which frighten us and offer them in sacrifice to God so we can be healed. Then, and only then, can the atonement begin to change our very nature to become more like God. "Good, better, best" alone won't get us there because it doesn't address the categories of "bad, worse, or worst" which are a part of all of us.
Terminus, black/white, single-answer questions as we discuss the gospel squelch the Spirit. It stops us from asking the questions that can help the Spirit penetrate to the center of our hearts–to explore our vulnerabilities. We need to ask these hard questions and foster safe, edifying environments in our homes and Sunday worship classes where we can explore these questions as pointed out by Chieko Okazaki:
Sometimes I think we don't create a very hospitable climate for questions in our Sunday School classes, Relief Societies, and priesthood quorums. Sometimes we give people the very clear message that there's something wrong with them if they don't know something already, or if they don't see it the same way as the teacher or understand it to the same degree as the rest of the class.

So people lie. They say they understand when they really don't. Or they say they agree when they really don't. Or they find one point they can agree on and swallow the four points they disagree on. Or they suppress the perfectly wonderful questions they have, because they're afraid that the questions may sound accusatory or faithless. As a result, no miracles happen. . . . If we don't have questions, there won't be any miracles for us. I don't know about you, but I need miracles in my life. I want miracles in my life. I hunger and thirst for miracles in my life. So I think I'd better ask questions–questions from the heart, questions that hurt, questions with answers that I'm afraid will hurt.

Chieko Okazaki, Disciples, p. 229-230
So use "good, better, best" to continuously improve; it's a wonderful principle. But don't reduce your faith and the power of the atonement to it.
Now, I don't like to discuss problems merely to point them out. I think everyone has the responsibility to build up and edify around them — simply pointing out a problem without then offering to be part of a solution is just irresponsible. I think we need to do better than only use classroom discussions as rote, dogmatic ways to arrive at "the" answer, and instead find ways to use them to together explore the jungle of hard questions about ourselves that will allow God to work transformative and healing miracles in our lives.